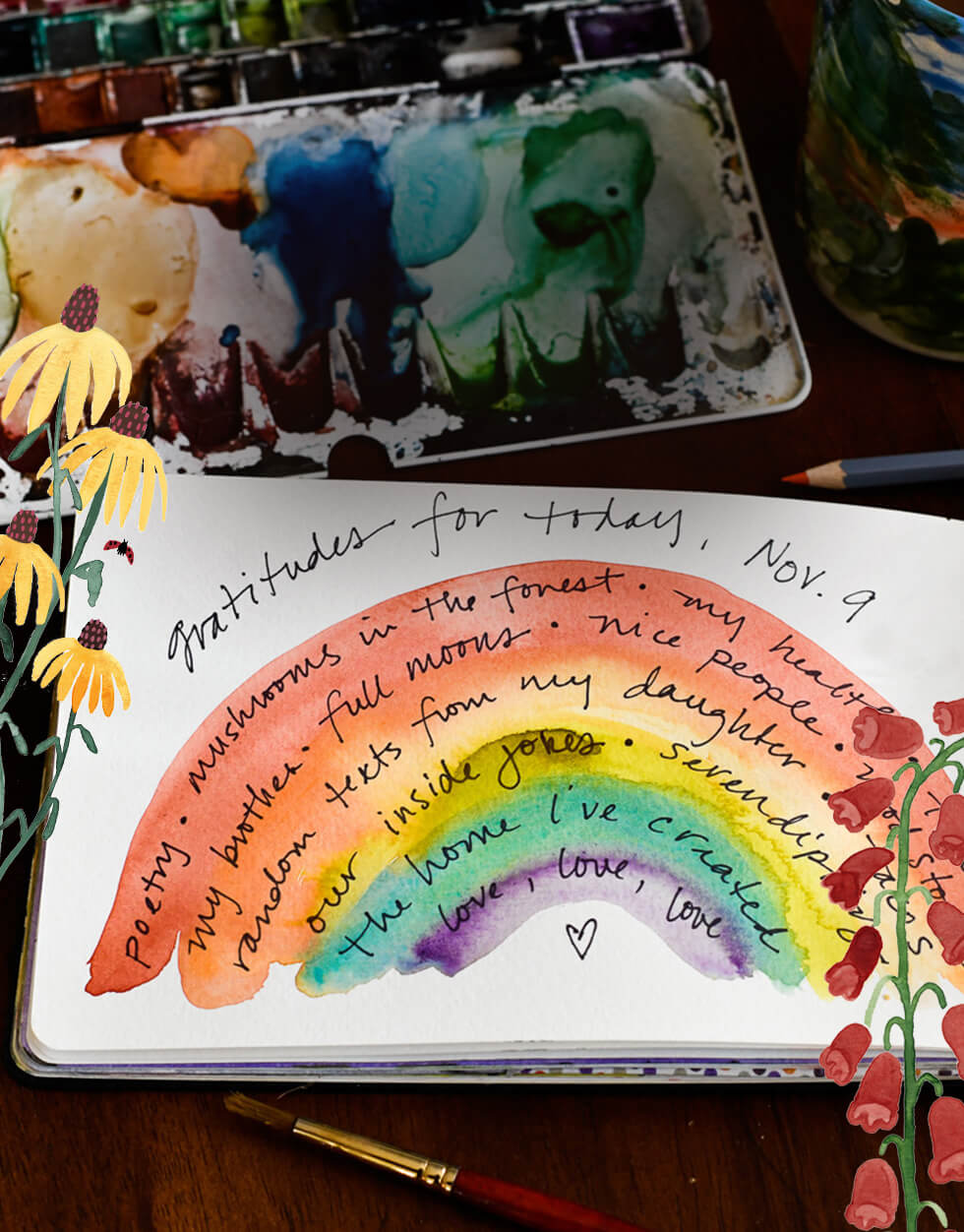 Welcome, friends!
I'm Lori Roberts
Painting is the way I celebrate all the little truths this world has to offer and believe in creating art that is most beautiful in its meaning, defined by a commitment to compassion, understanding, and a deep connection to each other.
This journey led me to begin painting at age 40 with the intention of exploring midlife with more passion, purpose, and creativity. With an empty nest, my husband Bert and I moved to a 10 acre property outside Portland, Oregon which we lovingly named Paint Water Farm. We keep busy gardening and chasing our two unruly Great Pyrenees, Rocket and Stevie (Nicks).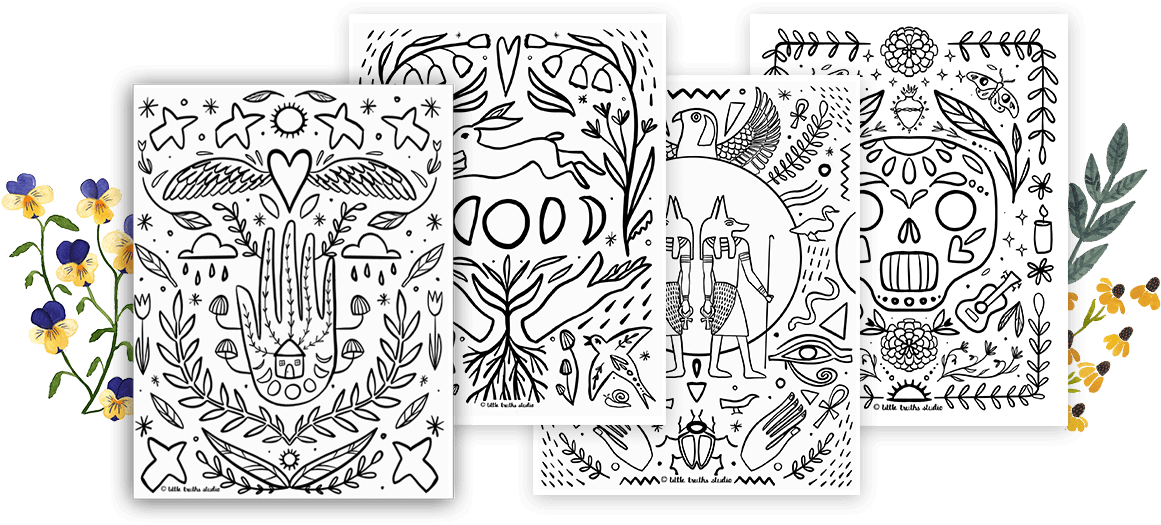 Sacred Stories Coloring Pages
There's something so soothing and meditative about coloring! Grab four beautiful pages and reflect on the tiny sacred moments in your life.
Download Now