Free Garden Planner & Journal
Join my virtual garden club! Being good stewards of the earth extends to our gardens, big and small. Explore my 37-page eBook full of beautiful illustrations and thoughtful prompts.
Three Things To Help You Wholeheartedly Embrace More JOY
Tea Towels
You'll feel as though you're hanging a piece or art every time you drape this tea towel over your oven door!
Dry in style!
Stickers
Dress up your laptop, notebook, or car with a sticker that reminds you of life's little truths!
Get sticking!
Notepads
Are you a lover of list making and note taking? Great! We've got a notepad for that!
Start doodling!
At the heart of Little Truths Studio is a shared journey.
To be better humans. To make the world more beautiful with our actions and intentions. To declare our values into being. Our greeting cards, art prints, stickers and online offerings reflect our deepest hopes for the world and are designed to stir your heart toward a sense of kinship, belonging and gratitude.
At Little Truths Studio, we believe the simple act of owning and living your values is a powerful thing.
Let customers speak for us
HUZZAH! NEW ONLINE COURSE!
The Unfolding: explore midlife with purpose & passion
Are you ready to step into your life wholeheartedly, with renewed energy and intention? Do you want to slow down and cultivate more moments of beauty and joy?
The Unfolding is an online class inviting you to embrace the transformative power of midlife.
Let's seek out pathways to deeper meaning together.
Little Truths in Your Inbox!
Every month I send out an illustrated letter straight to your inbox.
Stay up to date on Little Truths Studio, new art, and various goodies such as coupon codes, free printables, journaling prompts, and recipes.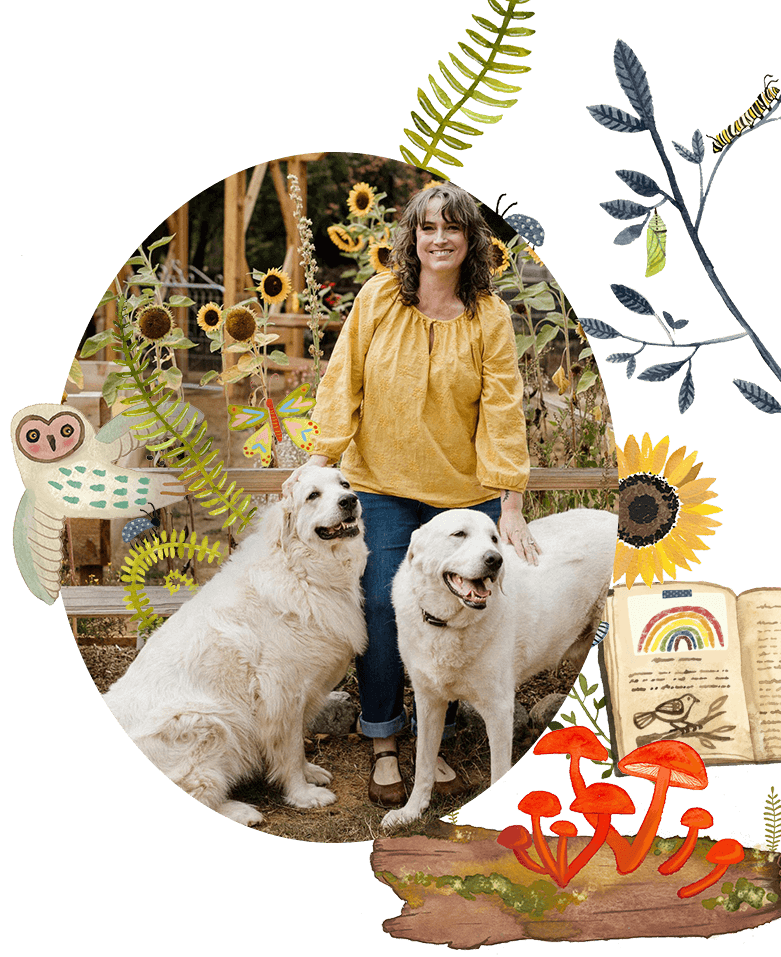 Hi, I'm Lori Roberts
Founder of Little Truths Studio
Painting is the way I celebrate all the little truths this world has to offer and believe in creating art that is most beautiful in its meaning, defined by a commitment to compassion, understanding, and a deep connection to each other.
This journey led me to begin painting at age 40 with the intention of exploring midlife with more passion, purpose, and creativity. With an empty nest my husband Bert and I moved to a 10 acre property outside Portland, Oregon which we lovingly named Paint Water Farm. We keep busy gardening and chasing our two unruly Great Pyrenees, Rocket and Stevie (Nicks).
LEARN MORE ABOUT LORI